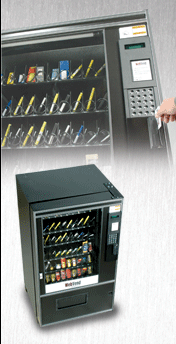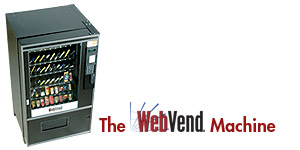 Control Access 24/7

Locate Supplies at Point of Use

Track Costs Directly to Jobs, Department, Account Numbers, General Ledger Codes and End Users

Web-based and Onsite Cycle Counting and Replenishment for Quick and Easy Inventory Management

Export Data to Your System

Safe, Secure and Accurate Historical Data with No Information Technology Investment

Guaranteed Delivery System

Manage Inventory Levels Down While Reducing Outages

Centralize the Administration of Multiple Vending Locations

Accommodate Various Sizes of Inventory

Lower the Total Cost of Material Management

Allows you to Focus on Productivity

Reporting Available on Your Customized Website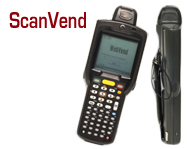 Processing a transaction is as simple as scanning a bin and a quantity.
ScanVend takes care of the rest. Transactions are processed into our database where they can be accessed through the Internet any time of the day. Hundreds of locations anywhere in the country can be administered from your customized website, letting you track and reduce consumption. ScanVend accommodates any style of inventory storage, including drawers, cabinets, trays, bins, and shelves.
Point of Use Ordering – Scan Items that Need Replenishment
Consignment/VMI Management – Consignment Consumption Ordering and Restocking
Tool Crib Management – Material Requisition, Material Restocking and Cycle Counting
Lightweight and Rugged Design
Data Transmission Verification